Our mobile patrol service can be easily combined with other services like CCTV & alarm monitoring, strengthening the overall protection of your property during times where your property may be subject to intrusion, vandalism or threat.
Our patrol staff can complete "bed downs at your business or worksite to ensure staff have closed all windows and locked up the property. We will even switch off lights, aircons/heatpumps and office equipment.
We also complete night checks, making sure a security presence is seen at your premises and deterring opportunists & burglars before they strike.
Our patrol staff come with high integrity & are trained to look for openings or weaknesses in your security while patrolling your premises or work site.
We offer a personalised service to an array of businesses, your Mobile Patrol service can be set to your schedule and customized to suit all requirements, to ensure your premises, your product, and your people are secure.
Detailed reports are available through our online guard reporting software. These reports include: guard notes, photos & GPS locations with times the guards were onsite.
This service would suit businesses that want to maintain a level of security and safety at their premises during evenings and weekends, but do not have the requirement for a static security officer at all times.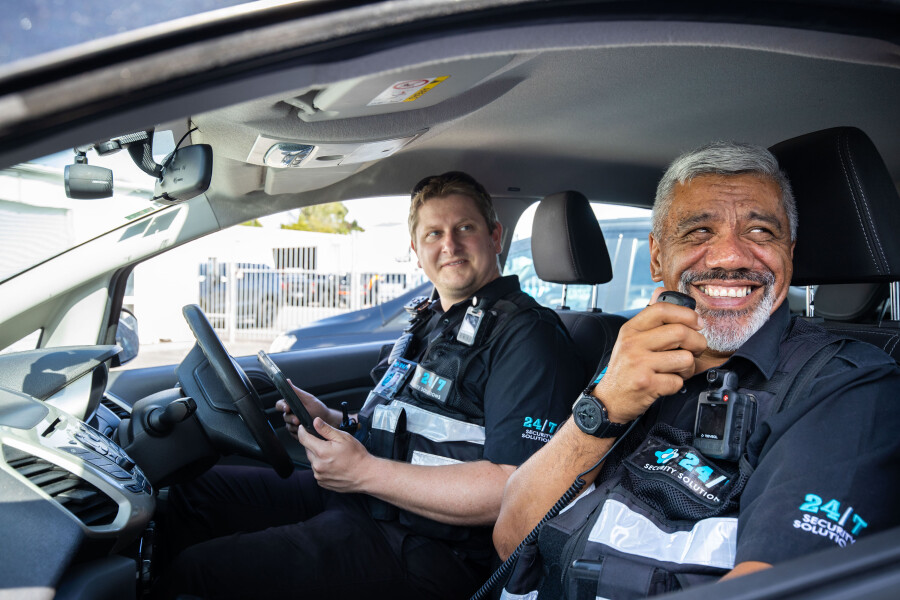 24/7 Security – Mobile Patrol Services include:
Unlock and lockups of your premises
Arming and disarming security alarms
Staff welfare checks
Property inspections external and internal
Checking and locking vehicles
Temperature monitoring & machinery operation checks
Residential holiday inspection