All Security Personnel are employed locally and have a sound knowledge of the region. Staff are carefully selected based on the following criteria:
High level of integrity required
Outstanding customer focus and service skills
Ability to identify threats/risk
High standard of personal appearance, training, and professionalism
A key focus is selecting the right security person for the roles, positions and requirements of our clients, from large industrial, commercial and construction sites, to corporate events and private functions, where host responsibility includes welfare and authorised attendance.
We can offer a full range of security planning and staffing solutions and can provide you with the advice, tools and support to protect your events, premises & work sites Taranaki wide.
24/7 Security Solutions can provide a variety of guarding services including:
Static Guards
Venue & Event Security
Concierge and Customer service


Static Guards
24/7 Security static guards, are an independent security resource that ensures your staff, the public, premise or work site is protected, this may involve manned services on access points, the guarding of equipment or valuables as part of loss prevention, scene securing, or personal protection.
We can have security guards stationed at your premise or worksite. Either recurring or for specific events, we can cater to all.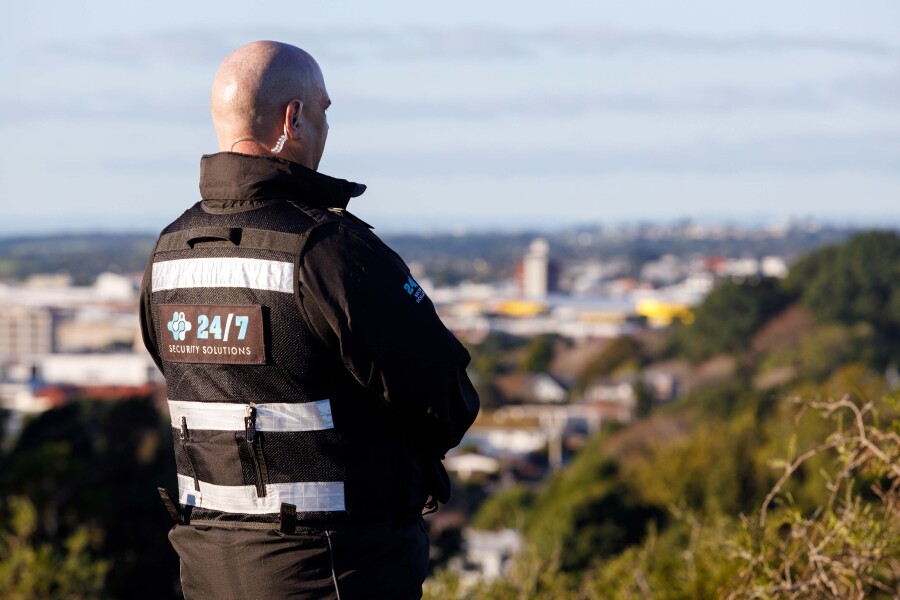 Duties can be varied, from undertaking regular foot patrols around large sites, checking key areas, logging in staff or vehicles coming onto site during work hours or after hours.
24/7 Security provide highly trained security staff who are courteous and professional guards. Rest assured, our guards are trained to respond to all critical incidents that may occur at your premise or work site.
Services we can provide include:
Building and Site Access Control
Professional Security Concierge
Security Control Room Operations
Retail Security Guards
Retail Loss Prevention Guards
Security Consultancy
Venue & Event Security
24/7 Event Security staff are well trained, well presented, professional and friendly with a strong focus on providing the best experience for our clients and for their customers.
We provide a safe and social environment for our clients, creating a positive tone and atmosphere in the venue or at the event and communicating with guests to manage behaviour and access to licensed areas, helping you manage your obligations under the Sale and Supply of Alcohol Act.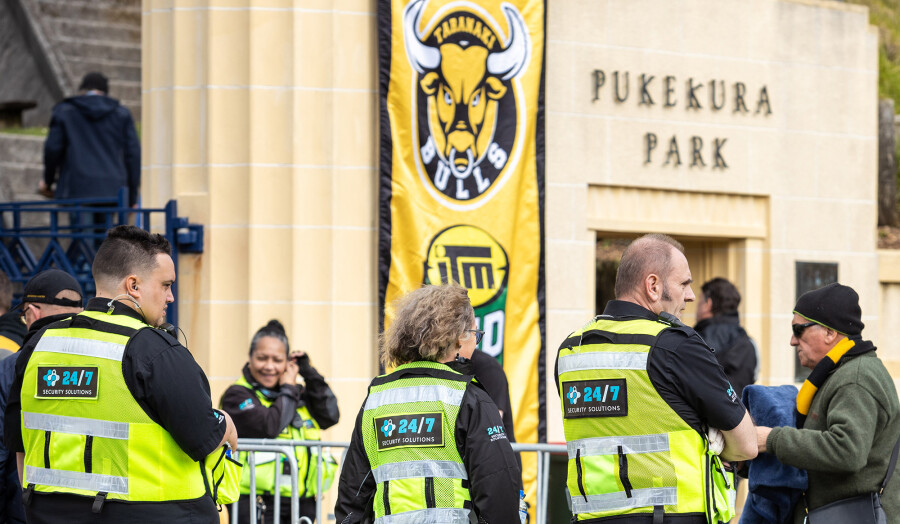 Corporate Concierge & Customer Service
24/7 Concierge staff are well trained, well presented, professional and friendly providing a point of contact for directions and information, meeting and greeting visitors, making a first impression for your business that lasts.
Our Corporate Concierge & Customer Service staff will provide security services and customer relations in a professional manner.
We are the face of your organisation and thus the service must be personalized and professional.
We provide our services to major events, stadiums, concerts, sports events multi day festivals, function centres as well as private gatherings.
24/7 Security – Event Security & Management Services include:
Event Risk Assessment
Event Security Planning
Event Safety Management


We can provide well trained professional staff for the following roles:
Event Security Guards & Crowd Controllers
VIP Security Guards
Backstage & Barrier Security
Experienced Alcohol Management Security Staff
Ticketing Services
Car Parking Services
Suited, Corporate Security Guards